Why Buying A 17-Inch Laptop Is A Good Idea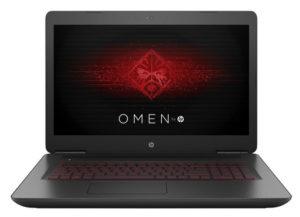 Laptops have come a long way and now come with very advanced and cool features. When switching from a computer or PC many people opt for smaller and thinner laptops, but if you want to accurately replace your computer, buying a bigger 17-inch laptop is the better way to go.
Ultimately, the decision should rest on the actual use of the laptop and its features, but there are many reasons why a 17-inch laptop can make a great buy.
A bigger laptop will give you a similar feel like a computer due to the size of the screen and the keyboard, and help in bettering your user experience. A bigger screen also means, a better way to watch your media like videos and pictures, and who doesn't want that!
Larger laptops also come with better screen resolutions and hardware and software features, most of which are usually upgradable. This gives you a wider usage for them and provides a way for owners to use the laptop for a long time to come since they are a heavy investment monetarily.
Many people argue that such huge laptops are hard to carry around aren't portable at all. This is true, but these days there are many convenient and safe laptop bags and cases available that can make taking these huge laptops around much easier. Though, these larger laptops should ideally be used as home laptops that don't need to be moved constantly.
Large screened laptops provide a big advantage to gamers obviously because of the screen, but also because they feature better graphics cards and other features that suit gaming. Playing games is much more convenient and there is a higher chance that your laptop will match all the gaming specifications you need for different games.
If you are looking for a new laptop to buy, a large screened one can definitely help you get a better user experience. There are many different ones to pick from like Dell, Acer or HP 17-inch laptop, and every user can find one to match their needs and requirements!