Top iPhone 6 Wristlet Cases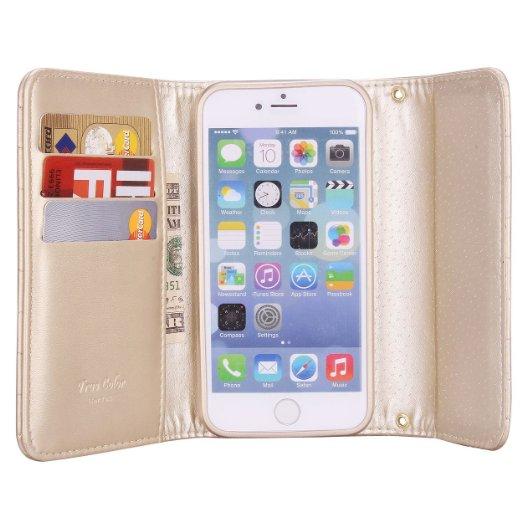 When you buy your new iPhone 6, you know you have to be very careful in handling it. You don't want to drop it and crack the screen or accidentally spill water on it. Your precious new phone is just like a baby. So, why not invest in some cool wristlet cases that not only protect our phone but also combine protection with functionality?
Wristlet cases can be doubled as a wallet and are easy to carry around due to the attached wrist strap. You will be able to easily fit a few credit cards, photo ID and some cash along with your phone, without ever worrying about forgetting something important when leaving home, because all your essentials will be kept in one place!