Your mug has special powers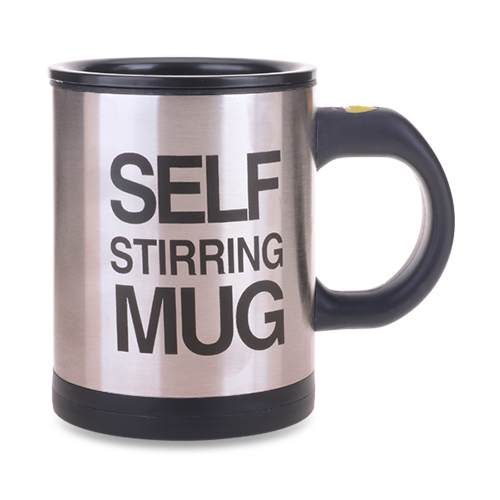 Coffee mugs are not ordinary items. They're special. They're the first thing you see in the morning. Not your sleeping partner's funny face but your dear mug where soon you'll pour miraculous liqueur coffee.
You can't drink coffee from an ugly, broken mug. You just can't. You need to feel good about this morning ritual to have a great day and, why not, become a better person.
It seems that objects we came in contact with have impact on the way we threat others.
When drinking a hot drink, people show to be more caring, more generous than when slurping a cold one.
When sitting on soft chairs, people are more likely to compromise in price bargains than when sitting on hard chairs.
When using a useful, durable item people feel more secure, more on top of things – that's one of our findings.
So, from now on, say no to ugly, useless things. Buy only products that add value to your life such as a self-stirring coffee mug. This is the ultimate invention for lazy people!
Lay on your back, press the mug's button and this baby will stir your drink for you. You can use it for other drinks too, not just coffee.
Self-Stirring Mug is of stainless metal and a non-toxic plastic. This helpful product comes with a travel lid, so you can take it at work and be a lazy skunk there too.