GMYLE Premium Luxury PU Leather Wristlet Clutch Purse Flip Wallet Case Bag for iPhone 5/5S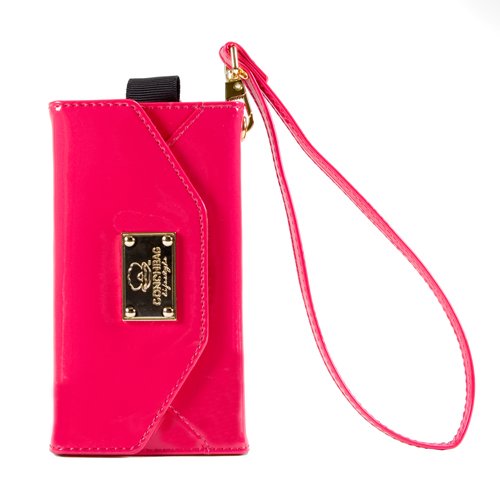 The GMYLE Premium Luxury PU Leather Wristlet for iPhone 5/5S has been designed keeping in mind the importance of protecting your iPhone from every side and corner so that it does get damaged in any accident. It can fit the phone along with some money and cards, helping you keep all your essentials in one place.
It features a clutch wallet design that is convenient and not bulky at all, with the iPhone having a dedicated hard case slot. The color is bright and glossy and will not fade with use. You can also fold the case into a stand for watching media easily.